The fun, outgoing, loving, doting, romantic and overly sexual side of my ex began to fade. Suddenly he was finding fault with everything I did and said – he'd go from hot to cold in a millisecond, he'd go into a tirade over minutia, often over non-existent things.  
And I truly mean non-existent, like Fox news creating a firestorm call-to-action piece over a mud-puddle. For whatever reason, I was to blame for all of his woes.
Forget 
the fact that I'd done lots for him, was providing with a place to stay, was paying for everything
in his life, and was putting up with the paranoid antics and cheating accusations he'd throw at me like grenades.  Because, he now claimed, I only wanted bad things for him; I only wanted him to do poorly in 
whatever it was that he did; and I wanted to outshine him at all times, as well. I didn't understand at all why he was always blaming me for anything bad in his life, and the way he came to conclusions confused the hell o
ut of me. It was like he'd go from 1 + 2 to equaling evil, instead of equaling 3.
What was going on here? Why was he
 creating this life and throwing it on me as if it existed –
and he behaved as if he was 100% certain it did. I'd never once
given him anything to suggest I was being dishonest with him. But 
nothing 
seemed to convince him otherwise.
I did whatever I thought would show him he could trust me; I just wanted to see him happy again, I'd have given all I had to resuscitate the
man I first met. I was able to give him some money each week to get around via metro, to get out and do things, to job hunt; it wasn't a fortune but it was all I had to offer. Yet his only response was that I never showed him I loved him
at all. Instead, 
I gave him money just to prove that I could, he claimed; he insisted I gave him money to show I had power, not love. It was very, very frustrating – why could he not see reality? Why was he only seeing darkness? Why could he not attempt to even see things through my eyes and insist on only his eyes being universal to all, including me?
Instead of retreating, this made me, the fool, try all the more to show him that he was loved by me, that his perception was not accurate. But his decline continued. He stopped cleaning the place and making dinner which he seemed to enjoy doing before. It was never an expectation, it was something he took pride in doing – but this ceased to happen again. Instead he started sleeping all day long. 
One day when his dog was staying with Steve, he was to take mine out in the AM after I left for work to use the bathroom. I  came home, however, to
find him still asleep – and the dog had never gone out, and held her bladder all day long. She ended up
with a UTI, costing me over $300 at the vet, and never once did he apologize for playing any role in it. He'd accuse me of displaying emotions that I didn't typically display: except when he brought those emotions out in me. I'd react in a manner that made his claim appear accurate. For example, he'd say that I treated him poorly. I'd reply, we'd bicker, and the moment I lost my cool and yelled, he'd be quick to point out: 
See: look how you're speaking to me, you really are evil!
Or else he'd accuse me of having feelings that I knew for a fact I didn't fee
l,  but he, on the other hand, presented as if he did. For example, he'd say that I was jealous – jealous of what, I never did find out what he was thinking. I wasn't a jealous person, but on the other hand, he was constantly accusing me of wanting every guy that I saw; he was the jealous one not me, but he couldn't see it that way. 
I
f I arrived home after work without a smile, he'd pout or full-out throw a tantrum; this was
often a  
sign that I wasn't happy to see him as opposed to me having a stressful day or commute home.
If I failed to call him at least 4 times during the work day, or God forbid showed up 30 minutes late getting home, he'd often accuse me of cheating. One accusation I heard repeatedly was that I was having sex in the bathroom at work with a stranger. Ummm… ewww?!?!? The thought of h
ooking up amidst the aroma of poo was a complete turn-off, not to mention I wasn't cheating with anyone.  
He needs to stop fixating on cheating, I kept thinking. He needs to realize that not all people in the world are like the cheaters he seemed to never be able to avoid in his past. And he needs to stop sitting around all  day, doing nothing, I kept telling myself.
He was bored, that was obvious, and it was costing him every last bit of light inside of him. That night I first met him, and I heard it repeated throughout the course of our
relationship, was his criticism of other gay men being promiscuous whores. But based on the background he s
hared with me, he was every bit as bad, if not worse, than the gay men he loathed. The same applied to his disdain for drama – he ALWAYS said how much he hated drama, yet… it seemed to follow him everywher
e. In my opinion, he was the one that created his drama, and frequently drama experienced by others – he was the one creating things that didn't exist and then flipping out over them. Rather t
han acknowledge he may be contributing to any negativity in his life, it was always displaced onto someone or something else; and for now, it was all being thrown onto me. He would just be straight up nasty at times – like he wanted to instigate an argument for the sake of arguing.
We would be getting a
long just fine and suddenly he'd provoke me with some odd accusation that had nothing to do with w
hat was going on – for what reason, I didn't know, but I attributed it all to his fall fr
om grace, his discontent in
losi
ng his work, his independence, an
d his pride. But what I was seeing, although then I didn't fully realize it, was a person that was hollow of all positive feeling and thinking at his core, he was void of self-insight, he didn't actually have an ounce of the beauty, humor and charm I'd come to fall in love with. He was darkness. What happened to cause this change? I drove myself mad trying to figure this out.
When it came to sex between us, he claimed suddenly that he could do without it, that it wasn't magical at all anymore. All I wanted to do, he declared, was fuck, I never made love, I never cuddled with him, I just fucked. When we initially met, I had minimal sexual experience under my belt and he was my "first" for the majority of sex acts in my lifetime.  He was the one that pretty much taught me how to have sex, he molded me into the sexual being I was.  I found this rather ironic, and always… completely false. After he'd have an orgasm, he never wanted to cuddle, he'd just flop down and become distant, cold.
Then it was as if he started "fucking" with my mind just to make me feel like I was losing it, like I was going crazy.
He'd frequently call me on my way home from work with the ask me to grab something for him. One common request: he loved this pricey Gelato, and he'd ask me to get it on the way home.  He'd frequently bring up sex: how he was horny and couldn't wait for me to get home, how he had this amazing scenario all read
y to go. I'd get worked up, and I'd get him the Gelato (regardless of this because I'm a push-over) but every single time… I somehow managed to screw it up by getting a flavor he didn't like.
You can't get anything right, can you? I told you I hated that flavor, and you went and got it just to spite me!
But the last time this was the flavor that you said you liked, and now this time you say the opposite. I'm not dumb – I even took a picture and sent it to you, asking if this was the flavor you wanted – you said yes.
I have a very good memory, it's one of my strengths. Yet when it came to his nuances and requests, I was selectively a moron. I even took pictures of the flavor he liked, and the other he hated so I'd succeed, but I ALWAYS got it incorrectly. Had I bought both simultaneously I'd wager he'd still only see 2 detested flavors, or maybe he'd see the same exact things even though they clearly looked different. I couldn't make sense of how what I saw was not what he saw, especially when discussing the past. His versions were always rather different than mine, and when I'd try and correct him – he'd lash out and insist I was "fucking" with his mind. I wasn't, and like I said, I had a great memory, I play piano by ear, I can hear a song once and play it right back… this wasn't normal. But why? I was destined to find out and fix. Why? Because I'm an empathetic fool that didn't know people exactly like him did exactly the same unbelievable thing from Beijing to London. In regards to the sex he promised awaiting me at home, it never happened, he refused, he'd blame it on his anger over me not paying attention to the "little things" that made him happy, it was a sign of my lack of "true love."
He coined the phrase "using sex as leverage" and he openly admitted to using sex to manipulate me into doing things for him. At times he'd cut off sex all together. He'd also refuse to speak to me or acknowledge my presence, which could last for hours to days. I later found out this was a form of psychological abuse known as the silent treatment, and it drove me fucking mad. While I didn't know this, my only reason for moving him in was for "easy access to sex" with him, not because I loved him, according to him at least. And another other conclusion he insisted on: since opening my eyes to sex, I now felt the need to go out and experience this with "others." That, and more about how I didn't show him love, how I was merely all talk and no action; these statements fit perfectly – in describing him, not me. While I realize this is subjective, he was assigning characteristics to me that were characteristics of either him, or as far from me as possible.
No matter how rationally I would discuss things with him, it seemed impossible for him to see my point of view, or to even consider it. He only saw the things that supported his predisposed beliefs – I could show him irrefutable evidence to the contrary. He'd claim I was at a location where I wasn't, and I'd take a photo with my smart phone, time and date-stamped; yet he'd say I altered the photo. Ummm… I don't know about you, but I don't walk around with pre-fabricated photos to disprove lies. That's not normal. This wasn't making any sense, and I was beginning to feel royally mind-fucked.  He was adamant that I treated him like property, that I ignored him constantly, and that I only was using him for sex and nothing else. He felt that I was keeping him hostage in my home yet… he could go anywhere he wanted, anytime he wanted, I never asked him not to do anything. Not once did I ever stand in his way of going out, or meeting one of his friends; friends that I heard lots about, but still… hadn't met but the one that night he broke the DVD player.  In fact I was in desperate need of "alone" time, I wanted him to go out because he was always home when I was… and beginning to always pick fights, as well.
I was the root cause for everything bad in his life – yet what I'd done was provide him with the basic necessities of living so his life could be all the easier. It made me feel like all the time, effort and money I'd put into this one-sided relationship was being done in vain. Because if he couldn't recognize that something required a great deal of my time, effort and money, why bother? Clearly it was because I didn't love him that I did these things… yeah, right. Rather than accepting the obvious, rather than ending the relationship and return to being single and depressed, I stupidly thought I could change this. Like I often did, I put myself in his shoes, I tried to see things from his perspective; I tried to imagine how depressing life would be with little job prospects in my future, translating to little finances to live off of. I thought about how boring it must be for him to sit around alone all day long. I could justify how his upbringing, his dad's death from AIDS, all the cheating that surrounded him, left him overly paranoid about cheating and having difficulty trusting anyone.  I didn't find his reactions to be acceptable, however; but I viewed them as his way of poorly coping with his life stressors and depression.
I believed he was clinically depressed at this point. But then what took over our life completely is that one topic that brought us together: cheating. Not like it hadn't already damaged things quite a a great deal, but he then began to accuse me of cheating with everything and anything that had a penis and a pulse. It got to be a shit show.It all started out that one day when his friend had stopped by. And little by little, a cheating accusation here and there. And then… cheating, cheating, cheating as far as the eye could (not) see. What was going on here?!?!? How I managed to find myself in this position, I don't know; it's like it started out small and snowballed into a one, big giant world of cheating paranoia. But before I knew it, my life became nothing more than one, giant cheating inquisition. Every single thing I did or said led him to blame me for cheating.
Yet not once had I done anything at all to illicit his suspicion – and never once did I accuse him of cheating, either. But it was all he could focus on, all he was doing was dwelling on the thought of me cheating, he was calling me at work 30 times a day begging me to take… a polygraph test. WTF?!? He accused me of cheating with, having slept with, or wanting to sleep with just about everyone. I had a hot guy living with me, my boyfriend was good-looking and a freak in bed; what more did I need? He may have been extremely jealous and insecure, I was learning, but physically he was on-point. Why would I want to downgrade from a Rolls Royce to a Chevy Cavalier? I wouldn't, I can't imagine anyone would.  I was just… confused… offended… annoyed. He'd lived a rather promiscuous life in his past; but it was as if he could only see others, including myself, as living that way, too. He couldn't grasp the concept that I was very conservative sexually and that I had become sexual with him because we were in a relationship – and only opened up after we had been tested for HIV repeatedly.  That mindset wasn't going to suddenly leave me once he and I had condom-less sex together, as a couple. To me, our sex was sacred, we worked to get to the point where we could trust each other and not worry about sex without condoms, it had become the only time a fight was guaranteed not to occur. But he saw my desire to have sex with him and assumed I felt that way towards everyone. I don't know honestly if he was thinking that, if he was truly delusional, or if he was making this all up just to fuck with m head. But regardless of his motives he was ruining my life, and our relationship.
He became so possessive and jealous that I didn't see the majority of my friends for probably 9 months as a result. We stopped leaving the condo altogether because when we did any male that came across our path was a suspect. Everywhere we went, I heard the same damn words repeated over and over again: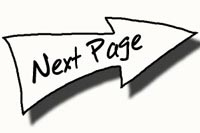 Why a Narcissist Inevitably Devalues and Discards You
Being in a relationship with a Narcissist is like being on a roller-coaster ride that never ends. One moment, you feel loved, adored and cherished. The next, you feel devalued, discarded and abused. Narcissists have often been described as having a Dr. Jekyll and Mr. Hyde personality. You never know what kind of mood a Narcissist is going to be in and you certainly never know how he is going to treat you. A Narcissist is unpredictable and unstable. You are always walking on eggshells around him.
Unfortunately, once a Narcissist is victorious and secures your love, the idealization phase of the relationship passes and his true colors emerge. You begin to see the pathology of his personality and realize he merely put on an act in the beginning of the relationship to win and secure your love. He becomes demanding and angry, unaware that you have needs or a separate self at all. He simply finds it impossible to see you as an independent entity.
Trying to understand how you went from being idealized and put on a pedestal to being completely discarded is baffling. Suddenly, you can't do anything right and nothing you do is good enough for him. By understanding the inevitable Devalue & Discard (D&D) behavior of a Narcissist, you will finally realize what happened and know that you did NOTHING wrong to cause such a drastic change in his behavior.
It is important to understand when in a toxic relationship, you are viewed as nothing more than an extension of your Narcissist. Narcissists seek out relationships in order to ensure someone is present to cater to their needs, stroke their ego and make them look good. Men often select a trophy wife. Beautiful women are the ultimate status symbol for men, proof of their masculinity and virility. On the other hand, female narcissists are typically attracted to wealthy men who can support their obsession with image and status.
A Narcissist will eventually devalue and discard you with no remorse. It is inevitable in any relationship with a Narcissist. At some point, he/she will emotionally and physically withdraw from you and leave you wondering what you did wrong. Please remember, you did NOTHING wrong. It has NOTHING to do with you. A Narcissist is unable to attach in a healthy way to anyone. Ultimately, they will pull away no matter what you do.
A Narcissist has a lot of built-up resentment toward his significant other. He knows he is reliant on you for validation. However, he craves variety and is easily bored. As a result, he blames you for tying him down to a monotonous and mundane lifestyle. This creates in him a great deal of anger towards you because he does not want to rely on you, yet knows he must in order to get the validation he so desperately needs. He does not respect you because he knows you put up with a lot of abuse from him. You have done nothing wrong but be overly giving and nurturing. Yet he is angry with you and blames you for all of his unhappiness.
He is urgent, preoccupied with himself and always trying to right his chronic imbalance. While some Narcissists do not feel the emptiness in their lives, their behavior causes major suffering and angst among those around them. Once a Narcissist feels he has obtained control of you, you will see a completely different side of him you never knew existed. Once in control, a Narcissist becomes demeaning and cruel.
Narcissists are oblivious to others and how their behavior affects people close to them. They dismiss the feelings, ideas, and opinions of others. They are condescending in their nature. They belittle, criticize, judge and put others down.
A Narcissist can be blatant about it or quite subtle in his approach. He has a way of putting you down in such a way that you don't even realize you have been insulted until you reflect upon the conversation later or someone points it out to you. Other times, he is brutally offensive.
While Narcissists do not always realize how hurtful their behavior is, it doesn't mean at times, they are not deliberately abusive. A Narcissist is purposefully abusive when his relationship with you changes in a way that is not to his liking. This occurs whenever he starts to feel too close to you. Intimacy terrifies a Narcissist, and he will respond by being purposefully abusive in order to push you away.
Another example of when a Narcissist is intentionally abusive is if you voice your displeasure or threaten to leave the relationship. A Narcissist cannot be alone. He must always have someone present to validate him. By asserting abusive behavior, he is attempting to maintain his dominance and control over you.
A Narcissist has a way of turning everything around so you begin to question yourself. He will do something terribly mean or cruel. You will talk to him about it, and by the end of the conversation, you are the one apologizing for some reason. A Narcissist knows how to manipulate better than anyone.
A Narcissist eventually becomes sarcastic and belittles you constantly. You begin to feel you can do nothing right in his eyes and your presence is hardly tolerable. You're baffled. You wonder what you did wrong to cause such a drastic change in his feelings toward you. You struggle desperately to return things to the way they were in the beginning. Unfortunately, as hard as you try, things will never be the same again. He is not the man you thought he was. It is a maddening and precarious way to live and can drive anyone to the edge of their sanity.
When a Narcissist feels he is in control of you and is not threatened by any fear that you will ask for too much from him or leave the relationship, he will engage in escapist activity and appear as if he hardly knows you exist the majority of the time. You are merely present to validate him should he not get enough attention from the outside world that day.
You are treated with indifference by the person who once showered you with affection. His "silent treatment" is his way of devaluing you. If you begin to pull away, he will lay on the charm again. Trust me, a Narcissist knows when to engage his false self to ensure you never leave him. He is always reminding you that he understands you like no one else can or ever will. It is essential that he makes you believe only he can understand you. By constantly telling you that you have problems and quirks only he can understand, he believes you will become dependent on him. By telling you he loves you despite your flaws, he hopes you will begin to feel unlovable in some strange paranoid way. This is his way of ensuring you will never leave him. It is narcissistic manipulation at its finest and you need to recognize it.
A Narcissist will always ensure he has someone present and available to him at all times to validate him. Unfortunately, he will give you no warning when he decides to leave in pursuit of validation from someone new. This is when we must remember we did NOTHING wrong and this outcome was inevitable. Narcissists crave variety and are easily bored.
A Narcissist will simply discard you when he becomes convinced that you can no longer provide him with sufficient validation. Keep in mind, this evaluation of his is totally subjective and not grounded in reality at all. Suddenly, because of boredom, a disagreement, an act or a failure to act, he swings from total idealization to complete devaluation.
He then disconnects from you immediately. He needs to preserve all of his energy in order to obtain and secure new sources of supply. He sees no need to spend any of his precious time and energy on you, whom he now considers useless.
You must accept the fact that you were not an object of love to this person, but a pawn, a mere source of supply to feed his fragile ego; nothing more, but certainly nothing less. Once you understand how he must constantly change his source of supply, you will realize his rejection of you has NOTHING to do with you. He will repeat this cycle in every relationship he enters. It is inevitable. Be grateful this toxic abusive man is out of your life and never let him back.
https://pairedlife.com/problems/why-a-narcissist-inevitably-devalues-and-discards-you