The silent treatment is a method people use to murder someone without leaving a visible corpse behind.
– Tigress Luv

Clearly Ben didn't love me like he claimed, clearly Ben didn't give 2 shits about me whatsoever. He led me on with phony promises of love and friendship, riddled with all that sex when he knew he was playing games; he'd given me a taste of heaven only to take it away back abruptly, a means of taunting me, making the hell I was now stuck in all the more unbearable.  Having finally experienced life for the first time – only just for a split second – was just an evil, evil tease. I didn't understand what was happening, nor did I understand it wasn't possible for Ben not to discard me, along with everyone else. Instead I thought he'd done this just to spite me, knowing that was the sole reason I'd played this game with him in the first place: that he abide by one promise only – not to discard me.
There were times when I didn't like what Ben said or did, but I kept my mouth shut to make Ben happy, accepting my second-class status without complaining once, giving him the sex he wanted every time he came over yet never expecting him to come for sex if I initiated it. I allowed him to have his cake and eat it, too, only to I accidentally allowed him to get away with a finale that's intended to demean and leave someone without closure. I was beyond livid, I was practically on fire that's how angry I was.
I gave that boy EVERY GODDAMN THING he asked for, minus the request for space that he grunted out.  But I could hardly read that amidst all the other stuff he'd been texting. Everything he asked for, I managed to fulfill, even stuff I didn't want to do I ended up doing to accommodate Ben. I can't blame him for my inability to  maintain healthy boundaries, but still, I felt like I deserved to be treated a whole lot better than being given a fucking discard after ensuring he got every single thing he wanted. I let Ben run the show, I even gave him a key to my condo, and the one he'd promised in exchange for my hospitality he flat-out ignored. I had only agreed to Ben's "my way or the highway" fun because he swore he'd never discard me like poo-tainted toilet paper again.  That's something that 99% of the world never considers doing. Yet Ben couldn't show me the respect to not repeat it, along with blocking me and giving no explanation. Everything I'd come to love in my new life over the course of 10 months vanished in an instant.
I should have counted my blessings and moved on, I should have recognized that I was dealing with was someone I needed to avoid, someone that was incapable of bringing any true goodness into the world. Instead all I could see was the initial Ben that swept me off my feet, failing to recognize that it was all just an act. I felt rejected, I felt hurt, and I felt like I couldn't live without Ben despite not actually knowing him to begin with. Being with a narcissist creates the most illogical, irrational, and nonsensical feelings, thoughts and issues that you can never resolve or find closure to – it's a curse, they're intended to be that way, they're intended to lead you down one dead-end street after the next but rather than stop, you keep on going.
Love is blind, love is crazy, love is beyond crazy actually it's fucking psychotic and insane. Instead of accepting reality and moving on, instead I remained stuck. Rather than look forward to my future with tons of real people unlike Ben, I looked backwards at my
past, being stuck with the mentality that Ben was the only goodness life had to offer me. Like gum on the souls of Ben's sneakers, I was a hot, sticky mess that wasn't about to come off easily, at least not yet, not like this. Not without Ben compromising a little with, say, an apology at least or some explanation.
I chose to hold Ben accountable for what he'd promised, I was determined to hold him to his word. If he insisted he wasn't a narcissist, then I wasn't going to tolerate him exiting like one. Only I still had little understanding of what a narcissist actually was.  So instead, without realizing it, I chose to remain stuck in my sadness, sitting stagnantly in the cesspool that Ben had left me to wallow in, instead of finally living my life in reality. By remaining stuck in misery, stuck to the idealized self of Ben I had, little did I realize I was giving him everything he wanted.
During discard number 2, Ben showed no mercy. He had no empathy at all towards my pain; he didn't care that his promises fell short, he only cared about one thing:  how he could make himself feel powerful by making me suffer.
For someone so adamant about not being a narcissist, he sure couldn't resist acting like one. What a fool I was to think that Ben could stay true to his word , that Ben could end something cordially if an ending was even needed, and not by discarding me. I've since come to find it's the only way things pan out with a narc. There will never be compromise, there will never be a win-win; you may think you're getting a win-win, but soon you'll discover your win is actually a giant lose. And your narc's gone for good and your lose if here forever. Trust me: every day is guaranteed to end with disappointment and / or rain when there's a narc in your life.
Why couldn't Ben have just communicated his need for space a little better than merely grunting out a few words? If he had to end this, couldn't he have just mentioned it to me directly? We had the friendship of all friendships – was a conversation about what was bugging him too much to ask for if it salvaged the amazing bond we shared? Instead I got nothing but a cold, no-goodbye, narc-blocking discard. the one thing I hated more than anything out there.
When I tried calling him from my work phone he hung up as soon as I spoke, blocking that number immediately as he'd done to all my other numbers. This was not only painful, it was mean-spirited, and his refusal to even speak – leaving my mind to go crazy in his perpetual silence – was the worst – and was something Ben insisted on.
I'll be the first to admit that I began acting out like I was manic after discard number two. My emails were like those written by a lunatic:  one minute angry as hell, the next apologizing, the next calling him horrible names, followed by the next begging him to come back. It was bad enough when he'd done this to me in round 1, but why the hell had he come back, spent every free moment of his time with me, bombarded me with nonstop sex, paid me all those beautiful compliments, only to go on to discard me like filth as soon as he needed space?  I felt sick to my stomach, I felt anxious, I was panicked, and all I could think about was Ben: what had I done to offend him? What about all those beautiful words he'd fed me, all those promises for life-long friendship, all those raunchy promises for sex favors?  I had become his favorite guy for sex, or at least I was convinced of that – that's not easy to find in life, at least for me it hadn't been, so how could he just throw me away? And worst of all, he knew about my past with the
psychopath / narcissist, he knew how horrible round 1's ending had left me, so why would he ever do something like this to me again? He couldn't possibly be that cruel and uncaring, he was so amazing and kind initially, he treated me better than anyone had treated me before; so this couldn't be real, I was convinced; he had to be dealing with something stressful that set him off. Because nobody could be that inhumane to throw another away I was convinced…
I tried apologizing by email repeatedly; I tried sending kind, upbeat, even humorous messages hoping it would spark up memories of the fun we shared. But nothing seemed to work.
Ben didn't budge, my efforts were futile. Ben was perfectly content without me, he didn't give a second thought about my gloom, he only gave me complete and total silence, and it drove me mad more than anything. Ben didn't care about my feelings; he didn't acknowledge I even had feelings to begin with. All he seemed to care about was himself.
I started reading more online about narcissism and I realized that I was totally duped again: Ben had clearly idealized me, treating me like gold, putting me on a pedestal of lies to win me over. Then the need for space, the sudden unkind words, his seeming to forget all his promises, him becoming short and belittling with me – that was him devaluing me. Then suddenly came the discard when he blocked me on his phone, leaving me no way to even see or speak to him again – BAM! I was infuriated, how could he do the one thing he promised not to? The basics behind narcissism and the romantic cycles I followed; but I still viewed Ben as a mature, empathetic and accountable young man. I typed up a anger-filled email and sent it to him, telling him in great detail my revelation: that he was a real narcissist after all, and explained how each of those phases had come and passed and was only associated with narcissism. I was pissed off as hell and I let him have it with my words (huge mistake with a narcissist!). But I still didn't understand, despite all that reading, that one should consider a narcissist a psychopath or a pit bull instead of a person. I remained angry and bitter, I held Ben accountable to his word. In time I realized that's something you can't do to a narcissist, by nature they are not accountable and there's no way of making them be that way. As much as they act that way, narcissists don't think or operate like normal people. The truth is: those memes – like the ones on my site all anti-narcissist – they're all dead-on accurate.  Narcissists are exactly the way they're depicted in those memes, hands down. Only I didn't get it, despite this being cruel abuse that had left me wanting to nearly die, I still saw Ben as this bright light of happiness, the only light I'd known in years. But why? Why love someone who has conned you and then painfully thrown you in the garbage? Why would anyone be so stupid as to go after a narcissist?
Two simple words:  cognitive dissonance.
I'd isolated myself from the world for the last 10 months, with just the two of us always together. My network of friends had dwindled away. Ben force-fed me so much sex and then yanked it away with one giant, sadistic, smirk, leaving me high and dry with my brain having electric shocks every few seconds. I felt so depressed, I felt so duped, and I felt so angry. I still believed, however, in Ben's false exterior, I still believed he had a conscience, even if diminished, I still felt like he saw people as people, it would only be with time that I figured out I should have never listened to him, because narcissists never, ever tell the truth: they will lie and say they do, but that's not telling the truth now is it? It's one giant conundrum honestly. And when not lying, I later on realized that what Ben was feeding me wasn't kindness, he was laughing at me out-loud with every text that he sent, as I believed them as sincere, whereas the bulk were just phony ass fluff.
Regardless of what was taking place, inside my mind, inside my body, I felt completely powerless, confused and trapped in this pseudo-love-affair. It was a horrible, horrible feeling. I felt paralyzed, like I couldn't move, I just laid in bed, unable to sleep, I couldn't begin to get out of this mind-set, like the beautiful life I'd finally come to know with Ben had ended abruptly, leaving me with nothing but darkness, trapped all alone in my mind, in this personal prison where I was the only one that had HIV.
One day I decided to send an email of apology, stating clearly that I'd come to terms with my final discard, and that I'd go no contact and stop reaching out altogether forever. I had mixed feelings sending this message, but after I felt okay, and I took one giant, sigh of relief: it was over; those memes were correct I concluded. Then suddenly I heard a banging at my door, and looked through the peep-hole: outside standing was Ben.
I appreciate your apology; and thinking about it, I just realized now how you've actually been a good friend so far. So I came back.
While I was excited that he'd forgiven me, I felt that his comment was a bit off – he just realized this now, when weeks before he was professing his love to me? When he told me he loved me, he thought I was just run of the mill? But he came in, I got teary, and for some stupid reason I felt guilty – god knows why, it's not like I discarded him – and before I knew it, clothes came off, and it was like that discard never happened. But he never apologized for deserting me like he had, he never expressed any remorse for making me feel like I wanted to die, he never expressed any concern whatsoever about discarding me, not once did he ever express remorse for the nearly 2 dozen more times I'd be discarded. He never seemed to feel guilty for anything he did that was mean to me.
Zero accountability for actions.
Ben always ended our arguments with me apologizing for him, for me, or both us both. He could do the worst things to me yet still manage to garnish my pity for some odd reason. For every 15 apologies and "I'm so sorry's" I gave, Ben gave maybe 0.25 apologies, and half-assed ones, too, like:
I'm sorry you feel that way.

Ben's apologies never seemed to quite apologize it just sounded kinda like it and used words associated with apologizing. But when you looked closely at what he said, he didn't acknowledge any responsibility for his actions ever – once in a blue moon he did, if it was something minor, and if it got him something he wanted. But otherwise – zero accountability; you couldn't hold him to anything, and when you tried to, it backfired and made him punish you.
Ben's lovely apologies, here let's take a look at a few:
Initially it was easy for me to receive his apologies and, at a quick glance, think he actually felt remorse; only with closer inspection, often after the fact, I realized he was actually kinda mocking me at times – and eventually I came to realize that he couldn't apologize because he wasn't capable of seeing himself at fault. This was Ben's world, he owned it, everything was his to play with and throw around; reality was what he wanted it to be, not what it actually was.
But narcissistic abuse aside and me being oblivious to it, Ben was right back to making his weekend plans with me, it was like the discard never occurred, I received no apology, no nothing; I was only told that I was suffocating him and that he needed space, no more daily texting, no more expectations of plans, just let things ride out naturally. That was
easy for him to say, since he'd always driven the operation, he'd initiated all the sex, plans and daily texting.
I loved Ben, I was hooked on him, and he was the light in my life and I didn't question it. I just tried my best to enjoy each moment only it was actually difficult to do; I always on edge, there was always this fear in the air that he'd unexpectedly discard me again. I realize I could have decided to leave him at any moment but I still felt trapped for some stupid reason. Damned if I did, damned if I didn't, without him I was miserable, and with him I didn't realize how miserable I was, as well, or how much worse things could become with time. I realize now maybe the one good thing Ben tried to do for me was leave me when he initially tried; because had he done so I'd never have gotten so far into this as I one day would discover, only it would be too late. Ben sure lied a lot, almost everything he said about everything I realized eventually was all lies. The one thing he told me that was half true was the following:
He was right: the only way for him not to hurt me was to leave my life. As long as he was there, he'd been abusing me psychologically, and it would get worse and worse without me realizing it. I say this is only half true because the final line I don't believe was truthful:  I'm sorry I hurt you. I think Ben actually enjoyed hurting others deep-down.
Minimizing

I managed to quickly forget the bad, chalking it up to a misunderstanding, and letting our marathon sexscapades take over my life again.
There wasn't much change in frequency either, despite Ben insisting we slow things down. Nope, he never seemed to make that happen. Life with someone like him, or like my ex, was all I had come to know; little did I know I'd been indoctrinated into the world of codependency.  The bad times were now flowing more frequently, nonetheless, the good times with goofiness and pyrotechnic sex still outweighed the bad, and they had become what I lived for. One thing was becoming clear to me: Ben wasn't as good a person deep-down that he initially portrayed.  Clearly he knew what he was doing and he knew right from wrong: after all, he'd treated me perfectly for 10 months, no disagreements, no bad experiences, and now he chose to bring another side out but behind closed doors.
It was
as if I didn't even think about this at the time; it was as if I was so "addicted" to Ben I couldn't recognize that's what it was: an addiction, not a romance, it was also intentional psychological torture. This was the only way Ben knew how to run things, this was his goal: bombard you with sex, lavish you with compliments until you're trusting and ultimately hooked, then cut you off completely, acting the opposite of how he had before, no more kind words about sex but rather, "I don't want to ever have sex with you again." Ben never showed any remorse for mistreating me, he often smiled and looked down upon me, all the while his ego was growing and he felt all the more powerful. He never once apologize for the 20+ times he humiliatingly discarded me. He was a tyrant, he was a villain; thank God he had a blue-collar job doing physical labor, I could only imagine if he had to manage people, or make major decisions based on logic and not his bizarre emotions and semi-delusional findings.  What if… Ben's skills at manipulation made him perfect for certain careers: like being an undercover investigator, or something that involved persuasion and being covert, I remember once thinking to myself he'd be perfect – if it wasn't for the fact that he'd abuse his power, further is own agenda, and lie to no end, exploiting others. Now that would be the
ultimate misuse and abuse of power and justice.  But thank God he worked in a blue collar position, or so I was led to believe.But by withdrawing sex completely from the relationship, he leaves his victim feeling ugly, confused and as if they've done something wrong to deserve this. And the only person that can save the day is Ben, the abuser who can now be the savior, muddling one's mind with a sadistic mix of love and hatred. This positive / negative reinforcement strategy left me sexually dependent on Ben, unable to live without the sex he'd introduced me to as being mutually celebrated, mutually shared and never going to  disappear he'd said.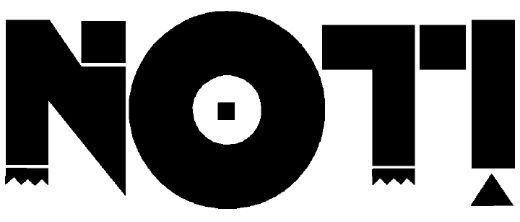 But each time it stopped, it only made my need to be with him all the stronger sadly. I didn't want this, I didn't want things to continue like this, but I found myself letting that take place again and again.
This cycle repeated itself a good dozen times in the upcoming year: idealize (sex, sex, and more sex), devalue (gaslight, threaten, gaslight more, lie, threaten, gaslight til I was so confused I didn't know my ass from my face), discard; then after and extended silent treatment all would start back over again and he'd hoover me back, acting his best again. I didn't know at the time what this indicated, I just thought our relationship was rocky and uniquely odd; I didn't realize it wasn't that unique at all – it was actually typical for each and every relationship a narcissist has with someone.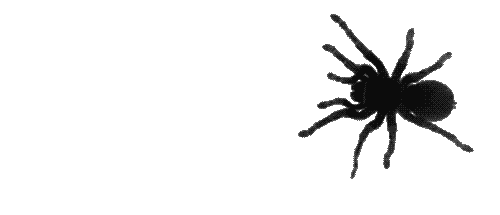 Ambient Abuse
After being discarded for the first time in round 2, there was always an air of fear it seemed, there was always this worry in my mind, feeling on edge, like my perfect pseudo-boyfriend could at any moment go from (seeming) content with our situation to suddenly wanting me out of his life, discarding me again. He'd say and do things that suggested this was his plan, only I could never prove that was his intent, and if I tried to address it, Ben was quick to shut it down, and he'd succeed in convincing me each time that I could be wrong, there was never any resolution to any of my suspicions just denial.
There would always be some doubt still lingering but eventually his mask would be put back on, his ultra-nice treatment could cause that doubt to fade away.  Ben knew how to use my biggest fears against me without even invoking them directly. I could never put my finger on it, either, I often questioned if it was all in my head or if it was real, but looking back – the entire year after that discard – was filled with confusion, fear, anxiety and a sense of dread all hidden behind this hypnotic smile I had whenever I was with Ben, smitten with his charm, charisma and hyper-sexuality. But there often seemed like something was off. I'd often ask about something, sometimes repeatedly, because failed to give answers, always diverting me from what I was asking, often saying something completely different to throw me off track, and if all else failed: his pants came down.
Gaslighting
Ben was the ultimate King (or Queen) of Gaslighting. His attempt to control my perception of reality, to convince me of things that I knew weren't real, his ability to persuade me to disagree with my gut instincts were beyond powerful. They were hypnotic, and while he'd later deny having any abilities to do this, we both knew for some reason with me, in particular, he was very effective in this, and I was very susceptible.
I'd be 100% certain, with irrefutable evidence, that I'd caught Ben in the act of doing something wrong. But no matter what, he'd always manage to find a way to make me doubt myself, and ultimately forget what I'd discovered, instead believing he was innocent. He'd even withhold his friendship from me if I pressed him hard on a topic: "If you really think that of me, then I can't be your friend, I'm sorry." Me, being a fool, desperate to be with the "love of my life" gave into his requests, leaving my knowledge and concerns behind, and instead following Ben's blind lead into more and more darkness.
He'd always find a way to minimize what I'd found, to minimize what I was concerned over, by telling me I overthought everything, that I was way too sensitive, that I was too dramatic and focused on the past instead of moving onward with the future. It was his
way of making me give up on my pursuit for the truth, he'd divert me from figuring out reality by making me think the problem was with me, instead of with me. If only I'd have gone with my gut…
I never recognized until after the relationship ended this entire event was one giant gas-lighting. Ben was controlling my entire sense of reality the entire time through his lies, through his pretend emotions, and through the way he treated me, good and bad. I never realized just how much control he had over me; but I also didn't realize how much control I was giving him, and I didn't have to do that. I wish I hadn't done that but at the time it seemed like something I couldn't fight.
Oh, how many times did I heard the following words come from Ben's mouth: "you think too much… you overthink every little detail… you're stuck in the past… you're too sensitive, too dramatic!" Those handful of words still resound in my head.  At the time I thought they were insults, that he was annoyed that I seemed to fixate on things that had happened that I couldn't make sense of. And so I'd often revert to bringing them up again.
But with time I realized that Ben was diverting me from my near discovery of some shady shit he'd pulled, or something sketchy he was currently doing. It was his way of saying, "You're catching on to my game, and I don't want you to figure it out."
Ben told so many lies that I just accepted everything out of his mouth as a fabrication unless proven otherwise. I'd often come to realize he'd misled me to believe he'd done something to help me out, and that really he screwed me over; that's when my sentiments would be interrupted angrily by his accusation that I held on to the past and couldn't enjoy the moment. Ben re-writing the discard of round 1 – another big example; he didn't want me to remember that, he wanted to be in control of the past, only that was one event I wasn't forgetting, no way, especially not after something very similar had just occurred with my ex. If Ben did something cruel to mess with my mind, like pulling the silent treatment appearing to be angry but instead he was with some other guy, shacking up, I'd always hear him say how I thought about everything to mush, and it irritated him. His statements about round 1: how he'd picked me because I reminded him of himself after his abuse, how he'd come back so he didn't give up the opportunity to date me again as I was so special, histories re-written that merely made me roll my eyes.  I wasn't that stupid.
If his versions of events didn't add up, and I pointed out that he was re-writing it, I'd suddenly get scolded on how I hold on to the past too much and fail to live in the moment. This always managed to shut me up and make me feel bad, like I was disappointing him. It was Ben actually getting scared that I was getting closer and closer to the truth.
I'd frequently bring up lies he told me: lies about his feelings for me, his plans for us, his plans to ditch his ex. These soon became off-limits, prerequisites for for hanging out, and if I didn't comply, he'd be leaving.  Every once in a while a seemingly kind side of Ben would come out, he'd say something like the below, suggesting that I had reason to overreact or overthink  because I was actually correct in my assumption, I was reading him correctly, I was calling him out on his attempts to thwart me from the truth.
With the majority of Ben's gas-lighting he won, he was a master at this craft, it rolled off his tongue without a second thought, and so I came to view Ben as the master of all narcissists; of course I never told him this, I almost always mitigated my feelings about his off-color behavior if mentioned at all, unless it angered me so much that I'd have an outburst.
Surprisingly, Ben seemed to tolerate my mentioning of the narcissism topic pretty well. Then again, Ben's uncanny ability to never show his true emotions, making him impossible to read, was not something one gets accustomed to. Ben was a chameleon who could change how he looked, acted, spoke, flirted in a split second depending on the environment; that's how Ben always managed to get his man.  I found that those with "normal" mind can't begin to fathom those with NPD, their minds are completely self-absorbed, what they want to be true is what they say is true, their thinking can be irrational and follows no logic, after all Narcissistic Personality Disorder is a disorder based purely on delusion and projection one's faults onto another, while projecting ideals onto an external image of perfection. And that perfection is something they'll do everything in the world to maintain. It wasn't until the very, very end that I saw NPD for what it really is: selfish, evil and void of all conscience.  Ben seemed so amazingly loving at times, he came off as this near perfect citizen when he wanted to, but he could quickly become a mega-bad boy, an asshole, a jerk, and a completely self-absorbed, unwilling to communicate, self-centered dictator. I learned the less I challenged him, the better I fared.
Gaslighting is one of the most extreme, dangerous and effective forms of emotional and psychological abuse and is mostly carried out intentionally. Gaslighting is a game of mind control and intimidation that is often used by narcissists and sociopaths as a way of controlling, confusing and debilitating someone.
Before I knew it, he and his boyfriend had broken up again, in fact, they'd remain in this state of being broken up  for the entire year it seemed; only I don't think they were at all, I'll never know, I'll never if any of what Ben told me was true.
This time it was over… Ben smoking.  Hmm.
Ben wasn't even a smoker, and that was a pet peeve of his boyfriend, so clearly this break-up Ban had induced himself. He didn't even smoke!! What a dumb ass.
Ben's seemed to bring this mix of fun, confusion and chaos into the lives of those around him all the while he seemed to enjoy life as if that was all disappeared. When word hit of this breakup, Ben's first response was to tell me how now he could move out of the DMV and down South. There was nothing in this awful city worth staying for he claimed; it made me feel like shit, it made me worry that he was leaving me again, and I'd be left all alone, the idiot HIV RN that managed to get HIV days before PrEP went viral.
He never moved, but he must have thrown that out there a good 2 dozen times. And each time I got worried and anxious, and wasted countless hours worrying about Ben's impeding move that would never happen.
I followed suit and used the move threat a few times just to see his reaction; and it was always the same: "If you move, you need to take me with you, okay?" That line made me feel like he really felt a connection with me, though; that he saw a future together, and would enjoy moving away with me, starting things fresh somewhere. But like all of Ben's repetitive lines… they were just words that were meant to suggest something when they actually meant nothing. They were things he'd learned worked on people in certain ways. Especially the ones that made you think of bad things, that left you feeling uneasy.  It seemed like every time he could throw in a comment to instill this fear of leaving me he couldn't resist, its like he enjoyed it a little bit. He'd do it in the most subtle ways, too, and always deny that it was his intention. That damn hit of leaving, of moving, of finding a new job, about up and moving across country, about having no reason to stay, those little seeds were dropped all the time, and I hated seeds. But when I called him out on it,
he always looked at me and said the same damn things: you think too much, stop being so dramatic, you always are stuck in the past… I didn't get why he said these same phrases all the time. Then again, I didn't know they were more than small phrases either, they were a form of abuse actually. Huh? Come again? Yup, those little words somehow erode one's mind to the point that they start to rot out everything.
Ben often spoke in a way that was vague, sarcastic, over my head, and seemed philosophical although most of it was a way to sneak a put down in there, but at the time, his intention seemed to be to confuse me at times, to throw me off, to think he meant one thing, but also something that caused fear alongside it. He often wasn't clear, he left me befuddled yet I'd refrain from asking him to repeat himself or possibly encounter his wrath. It seemed like every time he could throw in a comment to make me fear he was leaving me, he would. He'd do it in the most subtle ways, too, and always deny that it was his intention.
The silent treatment was his choice weapon to punish me with, and in a way, it played on my fear of being discarded and left all alone. It's considered the choice weapon of the narcissist, also.  He'd always deny it was punishment, and instead blame it on his need for alone time since he was an INFJ. But it was becoming all the more clear that was an excise, he knew how much I hated the silent treatment, how it caused me to flip out and
be anything but silent; that's actually what it leads to. Any time I confronted him about something he didn't like, called him out on his behavior, or brought up a topic that made him appear in a bad light, he'd refused to address the issue at hand, blame it on me for not giving him space and silence, and then disappear for days on end refusing to text back, refusing to speak to him, hanging up on me if I called, and yet again using the silent treatment to punish me and avoid having to explain himself. Ben had no issues at all cutting me off like I never existed in his life, without having the need to contact or speak to me without any trouble. I, on the other hand, wanted to talk everything through, which irritated him.
One day we got into bickering about a stupid topic and Ben just up and walked out, rolling his eyes.  I tried calling him back but just got his voicemail, the same as the next time. I was destined to prove to him that I could refrain from contacting him and honor his request as an INFJ (my ass) for silence, so I didn't call, text or email him at all, waiting for him to cave… but caving he didn't seem to do… and the days and weeks move along.
For 2 weeks I walked around in a state of anxiety, hoping he'd email me or something. But he never did.  At the end of 2 weeks I sent him an email message saying I'd tried my best to give him silence, but I couldn't take it anymore, I wasn't sleeping well, I wasn't performing at work well, and perhaps this meant time to end this relationship because of how it kept impacting me.  He showed up at my house that evening surprisingly, claiming he'd been texting me the entire 2 weeks, but I'd given him the silent treatment instead this time, only that wasn't the case. He showed me a list of beautiful text messages that I'd never received. It made no sense, but I chose to just move on. Later that night, in going through my phone, I discovered something that surprised me: I didn't even know how to use the "block" feature in my phone but somehow Ben's number was blocked.  It made no sense, I hadn't done it, I didn't know how to do it, the phone expert among us was… Ben.
The
only conclusion I could make was that Ben had done this himself. I never mentioned this to him. I could never prove this like I couldn't prove most of what I suspected he did, but I knew that Ben often went into my phone when I'd stepped out of the room. Something that didn't strike me as odd until later on, Ben had an IPhone, and I had an Android; he'd purchased an Android and had a second line which he now used when contacting me. But this was just too strange to fixate on or try and explain, I knew Ben loved me or at least had strong feelings, if not, why else spend all this time with me? I'd quickly find myself back at the start of round 2, Ben complementing me to no end, Ben feeding me all this attention and lavishing me with love, and then I felt good again; then it made sense to me: this had to all be in my head, because Ben was so amazing, Ben had treated me better than anyone in my history; and someone that had done so much for me couldn't be bad after all, no way.
Nonetheless, while this "veil" of fear never dissipated, our good times resumed, we saw each other all the time, and our favorite past-time continued as always. And continued, and continued…
While he denied it, Ben seemed to have this need to control everything, to know everything, and it wasn't reciprocated; and I mean everything, which he denied vehemently. But I let it go, I didn't push this topic or mention it often.
I was always trying my best to avoid  triggering him to go off by slighting one of his strange pet peeves. Certain words had to be avoided, like the name "Josh," apparently an old fling had that name therefore anyone I knew named Josh could never be brought up without aggravating him; and I went along with it as best I could. Ben spoke in a way that seemed to confuse me, it left me befuddled yet I'd try to avoid asking him to repeat himself as that, too, was a major annoyance to him. I'll never forget I once once used the term "emotional rape," which describes being led to believe lies which ultimate control one's entire sense of reality. He wasn't happy with this discussion, but because I'd used the word rape.
As he'd been sexually abused and raped in his late teens, the word 'rape' was off-limits to use around Ben, despite emotional rape referring to something totally different. So my entire statement about his dishonesty being a form of control, it was thrown aside as he deflected addressing his behavior by focusing on a word that trigger him into thinking about his abusive past.
He rarely answered any questions I posed directly, or if he did, the answer was rather general and ultimately told me… nothing.  Oh, Ben, he had his unique ways of doing things…
The following are all forms of manipulation that I experienced frequently. I didn't realize at the time even what they were, or that they had names besides "mind fuck," all I knew was they were being used to distract me and render me less powerful.
It's funny, because when asked about his need to control everything – and that had become apparent with Ben, you couldn't even question him or joke around without noticing him cringe – he vehemently denied it.  It was a total Catch-22; but this point I could tell Ben's narcissistic techniques had a profound effect on me – just the thought of him coming over made me sweat. Yet he claimed to hate it, and even said he resented it – yet he still did the same things that fucked with my head, confused me all the more, made me feel off-balance and about to fall intellectually – only then to claim he hated this. Damned if you do, damned if you don't with a narcissist.  You can't acknowledge they're a narcissist without pissing them off – but if you treat them like some everyday, average person they flip out also. Lord….
October, 2016 
Ben called one night and told me something that made me nearly seize: he said that "those people" as he always referred to them by, the detectives that had arrested John the year prior, had called him asking questions about me. I was so shocked, I couldn't believe it, at first I was convinced he had to be joking. Why would they be calling Ben, of all people, about me?  Later on he changed his story and said they'd called his boyfriend, asking if he wanted to help them break the two of us up. WTF?!?! This was so strange. The next time I brought it up, Ben said he was just joking; but then he also said his boyfriend had been arrested once, and occasionally "worked for" those people. This was really odd, this was my life, and someone didn't have their story right here. This was starting to freak me out.
Later that week, however, "those people" did, in fact, call me, asking to speak with me again in person.  Scared, I went online and started researching what was the best thing to do, and every article I read said the same exact thing: never speak to police without a lawyer present. So I hired a lawyer, we went in and spoke with them. They stated they had suspicions that I'd gotten into some trouble in DC and MD. When they said that, however, I knew something wasn't right; I'd not gone to Maryland at all, well, with the exception of that one time Ben yanked me out of bed mid-sleep and dragged me to his house for that god-awful threesome. Then and there I knew something smelled foul, or that they'd been misinformed. They were actually quite pleasant, but we ultimately found out nothing except for the above; I guess it was the lawyer present maybe, I don't know. But Ben, on the other hand, came to me afterwards and said he'd been "joking to scare you away, I needed space." Some funny joke, not! His joke or whatever had happened cost me $3500 to hire a lawyer, however. While this NEVER made sense to me, neither did much of what Ben did anyway. I forgot about this incident and moved on, but the one who seemed fixated on it and "those people" indefinitely was Ben. Ben never even got the call; Ben never even met "those people" as he'd refer to them. He later said his boyfriend had been arrested by "those people" but that was it. So I didn't see any reason for Ben to mention "those people" again but you already know that narcs love to: inject a lil fear in everything possible, that's how they do it. And anything involving law enforcement will create fear in any person, especially someone like me, someone that had never been in trouble with the law, let alone even gotten into a fist fight. But at that time, this was a mute subject, to be forgotten about by all (except for Ben).

I likely portray this relationship as being all doom and gloom. It wasn't all the time, at least up front and sporadically, there were some amazingly fun and beautiful times. But I think of them in a positive light because I still have no idea what Ben was doing behind my back… I bet if I knew the full story I'd eat those words.
What's so confusing about being friends with a narc –  they can be soooo amazing that you forget about all the evil and mind games and lying – because when it is good, albeit not frequently after that initial love-bombing, boy is it good. For some reason, you can always recall the bad times yet… you can't seem to accept them as real; you hold on more tightly to the good, despite knowing it's an act; it's a complete mind fuck that won't make any sense until you've got a narc in your life. When things weren't in the bad zone, we continued having this magnetic chemistry whenever we were together, or at least I felt it.
Life was once again fun and games, only I didn't know about the mind games yet per se. Just like things never changed, he was right back to calling me "pops," and I continued calling him as "son." He'd never, ever admit that he chose these nicknames to be ageist, and for the longest time I thought it was all innocent only eventually I learned the truth: Ben wasn't as dumb as he appeared, and he admitted one day that everything he did, he thought out and planned in advance: he always made sure, he said, that whatever he did led to benefiting himself. He loved to to throw in those condescending jabs whenever he could. Sometimes when I read his texts I felt like they're all in fact condescending, I've gotta give him credit, though, he's actually quite brilliant with the pen.
Ben would often say the kindest things to me, making this grandiose promises, many of which I knew he couldn't possibly meet. But it didn't stop him from making these promises, every when I pointed out they weren't realistic. I began to notice that much of what he said sounded kind at a quick listen… but when I thought about what he said, I couldn't help but wonder if there wasn't a second, ulterior, negative message attached.
For example: "I don't want you going on those apps and looking for anyone else to have sex with," he told me. "Whenever you're horny, I want you to call me and let me take care of
your needs. I want to be your soul source of sexual satisfaction from now on, until you get a real boyfriend." Hmm… until you find a real boyfriend. While at first that statement sounded rather complimentary, I couldn't help but wonder if Ben didn't slip that last part in intentionally. Like in round 1, it seemed like he was again stating that I wasn't worthy of being his boyfriend; that when it came to sex, that was fine, but anything more than that I'd already been labeled as going in the discard box eventually. Here are some additional examples… maybe I'm reading too much into these, but they all came off to me, at least, as trying to give a compliment yet adding something in to negate the compliment, as if it was all intended to throw me off balance and "put me in my place" of in-superiority.
Ben's statement above seems sweet initially until you reread it and discover: Ben says he doesn't see a future with me, AND he feels special knowing how much I care for HIM; I don't see any reciprocation in feelings.
Nice: I've managed to turn Ben into wanting to be celibate somehow. Huh?!?! But let's distract away from that idea and have a nice rest of the day!!

Double-toucan back-handed: how do you describe the person you're using, all the while knowing they'll never amount to anything worthy of a title, yet leading them on all the while to believe they're special?
I guess he was telling me the truth, only at the time, this all flew over my head.
Other favorites included:
I don't want you going on those apps and site to hook up; I'll give you all the sex you need. I want to take care of your sexual needs forever… until you get a real boyfriend.

Sounds nice until you realize he has no connection to me, he'd be content in dropping me without second thought once I find a boyfriend.
I've seen your inbox on a4a – you could easily find a boyfriend. You might have to lower your standards a bit, but you can find one; he may not be as hot as me, but what do you expect?

Perhaps I couldn't land a guy like him, and doing this to me ensured I was his for whatever he wanted for life, or until I figured out this game of cat and mouse out.  Any passive-aggressive way of pointing out that he was too good to be my boyfriend eventually became a regular staple. That is… unless circumstances changed, like me winning PowerBall… then he'd be my boyfriend, and I wouldn't need a microchip to make sure he didn't leave, he said jokingly. 

Regardless of the title, I was Ben's choice candidate for sex, 24-7 during our 18 months together. I'd grown so attached to him and the acts involved, they seemed to take over all rational thought and I found myself semi-content accepting my second-class status.
So I was getting sexed out the wazoo, yet Ben still made it a point that I know I was no longer on his list of potential boyfriends. But there was a potential light at the end of my tunnel. If all else failed in the next 8 years for him, that gave me something special to look forward to:  marriage.
Oh how kind – he's having more sex with me this month than I'll have the rest of my life, he's the closest thing to love (I thought) I'd come across… but he has to take the initiative to point out that while I'm no good as a husband, like he'd be and with kids (!!) I get the title of lover and a friend for life. And let's not touch how that makes me feel, as what matters is that I make Ben feel great knowing he's loved by me.  Aww…
Ben loved to throw in an underhanded ageist remark every chance he could…
For some reason, Ben loved to emphasize my age whenever he could, it always seemed over the radar and back-handed. Mind you I'm only a handful of years older than Ben anyway. Much of what Ben said initially left me scratching my head, wondering:
Did he mean to say what I think he said? Or is it me? Does he realize that can be interpreted as an insult? Or maybe I'm just overthinking things?
Later on I'd come to realize that none of this was in my head, it was all Ben's intentional use of diction. Ben was a master at his language, Narkspeak, he knew precisely what he was saying, why he was saying it, and just how bad these statements stung and little by little corroded one's self-esteem. I think he also secretly got a kick out of me not realizing that he was insulting me to my face; I rarely picked up on these, at least not at first. But at this time I was living in blissful ignorance, I didn't take the time to actually read what he was texting, or listen word-by-word to what he was saying, it all seemed really nice at first. Although once I did pick up on it, he made sure to give kinder compliments, or at least they seemed kind, there were some I didn't understand until eons later, and some I still don't get to this day. But it seemed like he was trying to be better at least, and I was glad. But his conversation style: confusing, confusing, confusing. What the hell does that shit below even mean? My head would sometimes feel like it was about to explode trying to decipher the message of his statements.
I honestly thought much of what Ben was to be taken literally (if I could break it down to that level), I never thought twice about what he said. I often flat out didn't understand it, or viewed it was over-the-top, but little did I know that it all had an actual meaning, it wasn't nonsense, but rather a strange universal language called: NarkSpeak.
Recognizing the true meaning behind a narcissist's words may bring up many feelings: grief, anger, relief, sadness, freedom, shock and more. As feminist pioneer Gloria Steinem said, "The truth will set you free, but first it will piss you off." Translating a person with narcissism's words is important because narcissists live in reverse. Feeling empty, they
compensate with a persona of bigger and better. To avoid appearing flawed, they must be the best. To avoid appearing ignorant, they must be certain. To avoid feeling weak, they act all-powerful. Their words reflect this endless shell game. If you have been taking a narcissist literally, you may have exhausted yourself trying to make sense of it all. If you have tried to change your behavior in response to a narcissist's criticisms, you may have found that the criticism continued anyway. Freedom around narcissists comes from paying attention to the "man behind the curtain," and from seeing that "the emperor has no clothes. People with narcissism use words as tools or weapons more than as communication. That is one reason dealing with narcissists can be so frustrating and confusing."
"Narcissists say the strangest things… and we are often left scratching our heads — trying to make sense of the senseless. Remember, Narcissists are not normal. They don't think like we do. They don't speak normally either. Most of what they say is meant to confuse us, throw us off and manipulate us. They use backward-talk, projection, martyrdom and almost ALWAYS provoke us to respond in a manner they can then use
against us. They are brilliant manipulators. NarcSpeak is a huge red flag. If it happens more than once – you need to get out of the relationship – before you end up too brainwashed or too abused to think straight or function. They often use NLP = NeuroLinguistic Programming – used in sales, marketing, politics and… seduction/ mind control. http://en.wikipedia.org/wiki/Neuro-linguistic_programming#Techniques.  Entire websites are dedicated to teaching people how to manipulate and control others: http://www.cultcontrol.com/?hop=20754 and http://www.coverthypnosisguide.com/nlp-mind-control.php. Scary, huh? It is critical you are aware of this tactic so you can recognize when it is occurring. Below are common Narcissistic comments that we have translated. First comment is THE NARCISSIST SPEAKING. Second comment(in italics) is the TRANSLATION. The third is an example of a Ben variation, as he hit these more or less dead on, and frequently. Too bad I took these statements often as literally, and held on to each word like it was true… dumb ass me!!
I would never do anything to hurt you.
(BACKWARDS TALK) I love hurting you, it makes me feel so powerful and in control – so never defend yourself against me. Wait until I throw you away like a used condom! (Tarzan yell)
You know I would never ever hurt you.
… for about the next 3 minutes or until I have you hooked and hypnotized. Then I am going turn you, your life, your self-esteem and anything about you that's good into dog meat.
So… I guess Ben really, really loved hurting me all along. I thought he honestly believed he'd never hurt me, despite doing so all the time unintentionally by being brutally honest and sarcastic as hell. But no, he meant he actually was hurting me intentionally and unintentionally and all because he loved doing it.
I'm just trying to care of myself. I need to focus on myself and my needs at this time.
Myself being the operative word here because I am the ONLY one who matters. Why should I take care of my RELATIONSHIP? I am so wonderful I can find another target EASILY! And I need to focus on me at this time due to all the issues I've created but blame on you – truth be told, at this time is pretty much all the time, only I think I can go without your supply now.

I can't tell you how many times Ben used the excuse of "I have to take care of myself this once, I need to just focus on myself this time…" to try and ditch me, he acted as if he was saying something new each time, as if to suggest he wasn't always looking out for himself
only and putting his own needs first. He told me early on in round 2 that's how his brain operated in everything he did, and he planned every move he made in advance just to ensure of this; when he put others before him, it was only because he saw the return from that as being more beneficial to himself.  At times I think Ben thought I didn't pay attention or have a memory; his phrases became so repetitive it got to a point where I could complete his sentences based on the first few words; even worse, with time, I knew exactly what would come out of his mouth as a reply to whatever I'd said because it was so textbook, the phrases he used time and again like clockwork.
Its not all about you, you know…
Right. Because it's all about ME ME ME ME ME!!!!! (as he dances away singing 'I'm Too Sexy')
You only think about yourself   =   Stop trying to steal my spotlight. Everything is about me. You don't deserve attention.
Some of the events that Ben references in his last email were 100% made-up; I'd written him an email after discovering his final texts to me were riddled with gas-lighting – he was telling me to leave, to stay, promising a lifetime together, looking forward to our relationship with his boyfriend out of the picture – yet he kept getting verbally mad at me
for not leaving his life, as he claimed he'd been telling me to leave him for months. I was always so confused what he wanted me to do, as he said so many opposing statements. I pointed this to him in an email, copying and pasting these texts, and sent them to him. He replied by saying he'd developed a secret drug habit unbeknownst to me and was seeking treatment for it. He claimed that my email accusing him of gas-lighting was an attempt to derail his "sobriety" and self-improvement and instead: make it all about me. Meanwhile he'd made it all about… a lie which he so vehemently defended at the moment until the next time he saw me, at which point he casually said it wasn't drug treatment, but rather a counselor, denying he had a substance use problem altogether. I just scratched my head in confusion.
I did it to protect me but now I am going to make you feel bad by backward talking!
We must end this. I'm doing this for both of us. You can't decide what you want, so I have to decide for us.  If only you hadn't done that, we be… together… having sex… fill in the blank so I can blame it on you despite the fact that I never planned to do anything.
I could care less about you. I don't want you around to warn my new victims…
I know what you want and I know what I want and what I want is what matters. I'm ending this for the time being, telling you it's ending forever and somehow making you feel responsible for our demise and blaming yourself instead realizing I can't stand the fact that you're catching on to how I'm abusing you!
If you were a true friend, then you'd understand me. If you really loved me, you would…
You need to anticipate my needs better! I equate getting EXACTLY WHAT I WANT with someone's love. Love and friendship are THINGS to me…a means to an end…not an emotion. I have no emotions. More over, I'm not a true friend to anyone, I don't truly love you back! But I'm gonna guilt trip you into agreeing with me, since you say you're a true friend that loves me – hah!
Other common phrases / word-structures coming from Ben included many variations of
the following:
"I promise you to be your best friend forever, or at least for the next 13 years."
He called me "pops" and so I called him "son." It was cute, it was fun – initially; but it also made me feel like  he was insulting me at the same time by making me feel older. Any time an ageist remark could be thrown in, it was.
"You had to force my hand, so you ended that yourself."
"I didn't say that." Show Ben evidence, he looks away, doesn't respond.
"Do you know how much it took to make me that mad?"
"Everybody warned me about you!"
"Maybe it's best that I leave you for good."
"I won't date you because you already give me everything."
"You saw me crying" last night, over there, in the car, etc… I never saw Ben cry, not one, single time ever.
"If you really think that (when confronted with a fact), then I can't be in your life. You need to tell me you don't believe that, otherwise, I can't be friends with someone that thinks that about me."
"Awesome sauce!"
"If you knew me like you said you did…"
"Okie dokie!"
And there was always plenty of pure BS, over-the-top cheese, melodramatic nonsense:
He'd love to justify being angry by emphasizing that it was a special day, as opposed to what even slighted him: "I can't believe (after being discarded / humiliated / abused) you'd text me like this on special event (Mother's Day, while I'm getting sober – made up lie, while I'm dealing with so many major problems in my life!)"
Or my favorite, of course, the nephew story!
The one thing he did that never stopped driving me mad: he'd lie and say he was about to do something he knew would make me so happy – only to then cancel, blaming it on something I'd done. This was all a game of his – making me blame myself for missing out on fun with him, making me feel like I was at fault for Ben's poor skills in friending.  These became so frequent and juvenile I could, more often than not, predict when they'd come out his mouth. Along these same lines, if I complained about something bothering me, he'd use that as a reason as to why we needed to end things: "if you I make you feel that way, then it means I need to leave your life."
For someone that could dish out the cruelties and discards, Ben could not taken the slightest criticism at all. I was blown away, initially thinking it was an act, at how easily upset and offended Ben got when I slighted his ego ever so kindly. He couldn't take criticism at all, he thought I was so mean and rude at times, and that was when I was discarded and telling him how cruel he'd been.
That alone made him upset and showcased his hypersensitivity. Ben could not take even the slightest insult, not even a joke, without seeming to get angry or have his feelings hurt. It made absolutely no sense to me at all.
The next year would be a wild one. Two major themes would be present throughout it: control (Ben's need to control everything, including the time we would spend together and apart, and one thing in particular: a break from me, always known as the "break that never broke;") and another central theme: hurt. The word hurt would be used more than any word out there, and one strange argument about hurting on another would always take front and center. This probably makes no sense right now but will later on.  Also over the next year, the 3 cycles of the narcissistic relationship wold repeat again and again, sometimes even out of order, sometimes very slowly, at other times they would seem to repeat themselves incessantly. It would be a year of pain, confusion and angst. I had no idea what I'd signed up for despite having my suspicions that Ben was a narcissist. The problem is… the normal human mind can't stoop to the level of a mind without remorse or a conscience; you can do all the reading in the world about narcissism yet you'll never come close to understanding it until you see the mask drop. Ben was convincing, he was an incredible actor, and never admitted to what he was dong, he always adamantly denied it, and on top of that, did the opposite – leading me completely torn between my mine and my heart.
Why don't we just "take a break" for 2 months, and see if we miss each other.
I have other victims to screw in the meantime all the brainwashing and NLP I did on you will make you go crazy so the sex from you will be great in 2 months. Me? I could care less… see you, not see you. But I will keep telling you I miss you because it's NLP to make YOU miss ME. Ah, sweet sweet CONTROL!
No joke: the above "2 month" line was taken directly out of an article; and this couldn't have been stolen out of our own playbook more perfectly. Ben insisted we go on a hiatus of 2 months exactly, no if's and's or butt's, only our break never really broke, but turned into a long, drawn-out 10 month non-break of an ordeal.
The Break That Never Broke
I called it the break that never broke. Jesus, this break may not have ever formally broke, but it sure did break me into pieces. For Christmas I'd bought Ben a slew of new Andrew Christian underwear, in fact, there's a picture of them to the right. However, we'd just gotten into a fight where he'd tried discarding me with one of the meanest text messages I'd ever received. After a few days of apologizing for Ben (he never once did for himself though), Ben said he'd come over to talk. I gave him the gifts but he didn't seem all too interested;
he tried one Jockstrap on and threw it to the ground. He wanted sex, but it was really really fast, as in I didn't even have a chance to enjoy it. Ben Christmas words were so memorable: "Well, I got my nut, that's all that matters."
I was slightly shocked at how abrasive and self-centered he seemed regarding his favorite thing: sex. Then out of nowhere, he dropped this bomb:
I need a break from both you and XXXX. Two months; I'm moving into my parents home. You can text me and I will reply, but there will be no talking. I need to get my head straight, and get the two of you out of my mind for a while.
I was taken aback:
Two months? Can I just see you once in the middle, that way it's not so harsh? It would make this a lot easier on me.
No
Ben shouted, apparently he'd make no compromise on this 2 month sabbatical.
He grabbed his clothing, put them back on, and threw the key to my condo on the table.  WTF?!?!?!?
I tried asking some questions:
When does this break start? Now? You said I could ask a few at least before it officially starts, no?
Ben stormed out; I began texting him frantically, asking questions about when it would start, what the rules were, etc… I expressed how frustrated I was that he came for Christmas gifts only to leave them all with me. I expressed how sad and miserable he'd left me feeling for the holidays. Suddenly he texted back:
I get it, you're hurt!  Now go away!
I was sooooo upset; he left the key, too, which was a first, it was symbolic: he was leaving me for good, he didn't want his key, he wanted to get the hell out of my life. I was so shaken up, I started crying, I was mortified, I was beside myself. It was Christmas Eve's Eve and I stayed up all night, crying. I missed Christmas Eve at my family's home because I was so distraught. I made it to my parents the next day for Christmas and came home.
I saw an email pop up on my phone: it was from none other than… Ben.
I finished up early at my parents' home, what are you doing?
I replied with something to the effect of I was doing nothing.  I could tell Ben wanted to come back, he wanted sex like always. I don't remember what transpired at that point, but we never managed to make our communication efforts meet. So I sulked for a few days more, and then one afternoon, another message arrived: Ben had gotten out of work early, and wanted to see what I was doing.  Again, I knew Ben wanted to see me for sex.
I knew that Ben also hated staying at his parents' home. I also highly doubted he'd left his boyfriend, either; I was certain that this was all a lie so he could have time to himself. I didn't mind giving him whatever he needed, either; but he didn't have a good way of communicating things, he relied on me to remind his mind, understand vague queues, and then accept blatant lies.
Finally new Years arrive, we hadn't seen each other since the night of the break that never broke commencing, and somehow we spoke and Ben decided to come over. We spent the night together, and had a lot of fun. The next day I texted him to wish him a Happy New Year! And he replied by telling me:
Fuck my luck, I should have known better. But the night before Ben acted in love, we had amazing sex, he toasted to New Year's with me. He clearly felt good things for me – right? Then how the sudden could he, in a matter of hours, revert back to this mind-set of wanting to leave me all sad and alone for this goddamn break (that never actually broke – but sure made for something Ben could use against me for all eternity…).
First 3 songs written / performed by me for Ben.
 Click below for the next page…

…or scroll down to read about the addictive bond between the narcissist and his victim.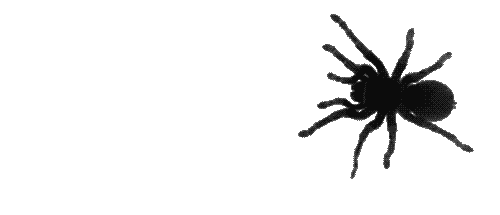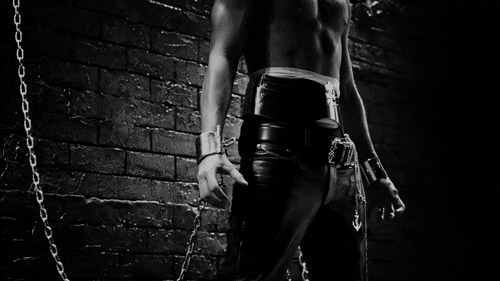 The Spell-binding Bond to Narcissists and Psychopaths – What's Happening In The Brain?
Why did she stay? This is often the first question that comes to mind when someone hears of a bad outcome between a victim and her harsh mate. They wonder why did she decide to stay with a person who demonstrated a pattern of unstable, vile behavior.
For the outsider, it looks like a simple logical decision to walk away from anyone who poses a threat or causes psychological damage.
But the reasons that many stay entangled in harmful relationships are complex.
Unfortunately, it's not as simple, as 'Your behavior is unacceptable. I'm leaving.' Some people have real struggles with this and for legitimate reasons.
Behind the scenes (in our head), the brain has established an intense bond to the psychopathic or narcissistic partner. And often the last thing it wants to do is let go.
This means that leaving an abuser is not solely a cognitive decision (based on thinking), but rather one that is also tied to neurochemical, psychological and emotional anchors.
When it comes to the brain ― when given the 'choice' to follow emotions or logic, in circumstances like this, it follows emotions.
Case Vignette:
Nyla found herself alone in the apartment she shared with Brett. He moved on to someone new and she had no idea how it happened so quickly or even why. She was unable to bring herself to say the "A" word (abuse), because she never thought she would be in that situation, but she knew it fit the bill. Brett was harsh, cruel, in control of every decision that involved her, and preferred to manipulate rather than interact honestly.   
Nyla recalled how gentle, attentive and generous he was during their first several months. He was nothing like the man she knows now. There were days that she felt a glimmer of hope before he left. He was occasionally nice and she breathed a sigh of relief and thought, 'ok, maybe things will be good again'. But then he would resume the unacceptable behaviors. 
Although Brett was gone, Nyla could not stop thinking about him. She checked her phone constantly hoping for a text and lurked each of his social media accounts compulsively. She ached for his return. Friends would attempt to comfort her,"He was awful to you! It's best that he's gone."
Nyla was aware of that, but it was as if those thoughts were not getting through. She understood she deserved someone that did not hurt her – but all she wanted was him. Nyla felt addicted and there were no words, not even her own, that could change that.
Let's explore some reasons that a perfectly logical adult, can feel strongly attached to someone that abuses them. It all starts at the beginning of the relationship.
Intermittent Reinforcement And Power Differentials
In 1981 Drs. Donald Dutton and Susan Painter posed a theory they referred to as "traumatic bonding." Essentially, the theory explained that there are two features within abusive relationships that seem to strongly seal the emotional attachment that many victims have to their abuser – the power differential and the intermittent style of "bad – good treatment."
Callous And Nice
If we examine the intimate relationships of individuals with disorders such as psychopathy and narcissistic personality disorder, we often find these patterns in their interactions with their mates ― extremely good treatment, extremely bad treatment, dominance, control, and insidious escalating abuse.
Due to their poor emotional empathy, individuals with psychopathy and narcissistic personality disorder do not care how they treat others.
Their focus is themselves, their pleasure, their stimulation, and their comfort, often at the expense of others. Therefore, fluctuating waves of kindness, gentleness, and fun, will be mixed with cruelty, disdain and hate. It is an emotional roller-coaster that the brain of their victim responds to with neurochemistry that can increase the bond and attachment to the abusive person.
All About Power And Me
Abusive relationships tend to include a tremendous difference in power. Most with disorders of narcissism and psychopathy require they be in the dominant position and will ensure this through manipulation, emotional abuse or physical violence.
They tend to require unreasonable control over their partners. Victims and survivors find it a struggle to establish a cooperative or fair relationship.
Non-Psychological And Non-Neurological Factors
Others factors can be strong contributors to a victim's decision to stay with an abuser (social and environmental). For example, children, finances, safety, aggression level of the abuser, fear, sharing of the home, family, mate retrieval through stalking, and so forth.
Not All Bonds Are Positive ― Negative Bonds Are Even Stronger
Relationships with power differentials and fluctuations in treatment create stressful bonds that cause the victim to feel on edge, rather than comforted by the connection.
It is a bond that the victim or survivor may actually desire was not there. Some even feel ashamed and responsible for the traumatic bond.
I want to leave because he hurts me. But I just can't!"
Given that we tend to associate bonds with positive relationships, this phenomenon of feeling intensely attached to someone displaying negative behavior (abuse) can be perplexing to the victim. However, if she or he were aware that traumatic bonding is also a type of bond, but it is not based on love, they would not misinterpret the value of the relationship. For example, some victims assume that because they feel such a strong connection and have gone through many ups and downs that they must really love the abuser. Perhaps it means they were meant to be together. They may ascribe "soul mate" status to the person based on the chemistry they feel with them. The victim may believe that the abuser loves them in return. Bonding is not always a synonym for love. And chemistry can be extremely strong even with the wrong person. Our brain is able to connect to negative sources, sometimes with even more intensity than to positive safe sources. This is important to know because some bonds  are detrimental and not based on love at all.
Neuroscience Underlying The Gripping Bond To Individuals With Narcissism And Psychopathy
As with all psychological symptoms, there are underlying brain functions that are responsible for the behavior. Two of the most prominent neurochemicals linked to traumatic bonding are dopamine and oxytocin.
Dopamine is a catecholamine, a neurotransmitter, in the brain that is associated with several different functions due to the presence of two general types of dopamine receptors (D1-like and D2-like). Through these receptors dopamine can be involved in many different actions and behaviors (e.g., movement disorders, emotions, mental illness).
Oxytocin is a neuropeptide and a hormone that is synthesized in the hypothalamus. Many have termed it the "cuddle hormone" however; quite like dopamine it has a wide range of actions. Depending on the brain regions and social stimuli present, oxytocin can even have some negative effects on behavior and actions.
All That Chemistry
In the aftermath of psychopathic and narcissistic love relationships, for many, oxytocin and dopamine become imbalanced and unregulated.
These neurochemical changes will place the victim in a tough position because dopamine and oxytocin can lead to actions that can place her/his safety at risk.
The imbalance of chemistry can cause the victim to experience intense cravings and wanting her partner. Her thoughts will often follow to make sense of her feelings and behavior. They might offer excuses to themselves and others to rationalize the violating behaviors:
He's trying to change.

The brain's reward system is often the motivation behind a victims decision to stay. Unfortunately, this has led to negative consequences for many survivors. Some have lost their lives.
Staying When Logic Says Go. It is extremely difficult to think clearly when oxytocin and dopamine place such importance and value on the abuser. This combination of neurochemistry (along with endogenous opioids) can create an addictive attachment that is difficult to break. For the person who has developed post traumatic stress disorder or complex post traumatic stress disorder, their return to the abuser will worsen their mental health. Having reactions of craving, dependence and withdrawal can occur even if the victim is aware that logically the partner is a poor or dangerous mate. Therefore, the decision to 'stay' is not really a decision at all. Rather it is an addictive response that brains can have to a relationship of this type. This could happen to anyone after a toxic relationship, particularly if the person has an attachment style that makes them vulnerable to intimate partner abuse.
Dependency And Avoidance Of Withdrawal
Due to the surge in oxytocin and dopamine, the victim will require a connection to the abusive individual to keep from going through the painful feelings of withdrawal. She or he has become dependent. This particular dependency is not co-dependence, but rather a reflection of the same neurocircuitry we associate with drug dependence.
The Distress Is Not A Sign Of Weakness
Symptoms of withdrawal, craving the toxic relationship, or deciding to stay are not a reflection of personal weakness on the part of the victim.
It is simply normal brain responses to an abnormal situation (the kindness/abuse mixture). Those with insecure attachment foundations will unfortunately respond more intensely to these circumstances.
Healing And Recovery
With support, treatment with a skilled mental health professional, and time, the neurochemistry can settle down and return to homeostasis. The withdrawal stage (craving/ seeking/ wanting) is changeable and not a permanent condition or state. The brain will need time to recover and it does this best when there is calm and focus on self-care. However, note that when there is an emotionally charged environment, such as continued engagement with the abuser, seeking contrition from the disordered partner, or retaliation, the healing road will naturally be more difficult.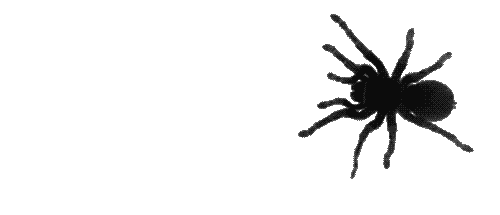 Click Below For Next Page